Special exhibition!

(February 25, 2005) The Griffiths Collection is thrilled to announce a new exhibition, featuring the spectacular McGuffin Diamond and the McGuffin Journal. These unique items have been in private hands since their discovery in the mid-19th century, but thanks to a bequest from longtime Griffiths supporter Cecily Madsen, we have been able to arrange the first-ever public showing of these important artifacts.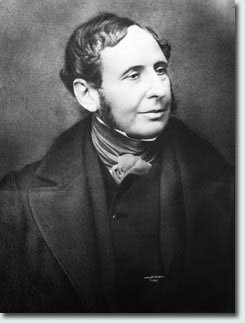 Francis McGuffin
The exhibition opens Sunday, July 10, 2005. Don't miss this once-in-a-lifetime opportunity!
(May 25, 2005) Our special pre-exhibition brunch for new Griffith Collection donors has been filled. Thank you for your interest!
(June 27, 2005) The Griffiths Collection Building Campaign thanks a number of new corporate donors, in addition to the many individuals that have contributed to our drive towards a permanent facility. Details can be found on our building campaign page.
(July 12, 2005) Some results of the Griffiths Collection exhibition are now available on the results page.